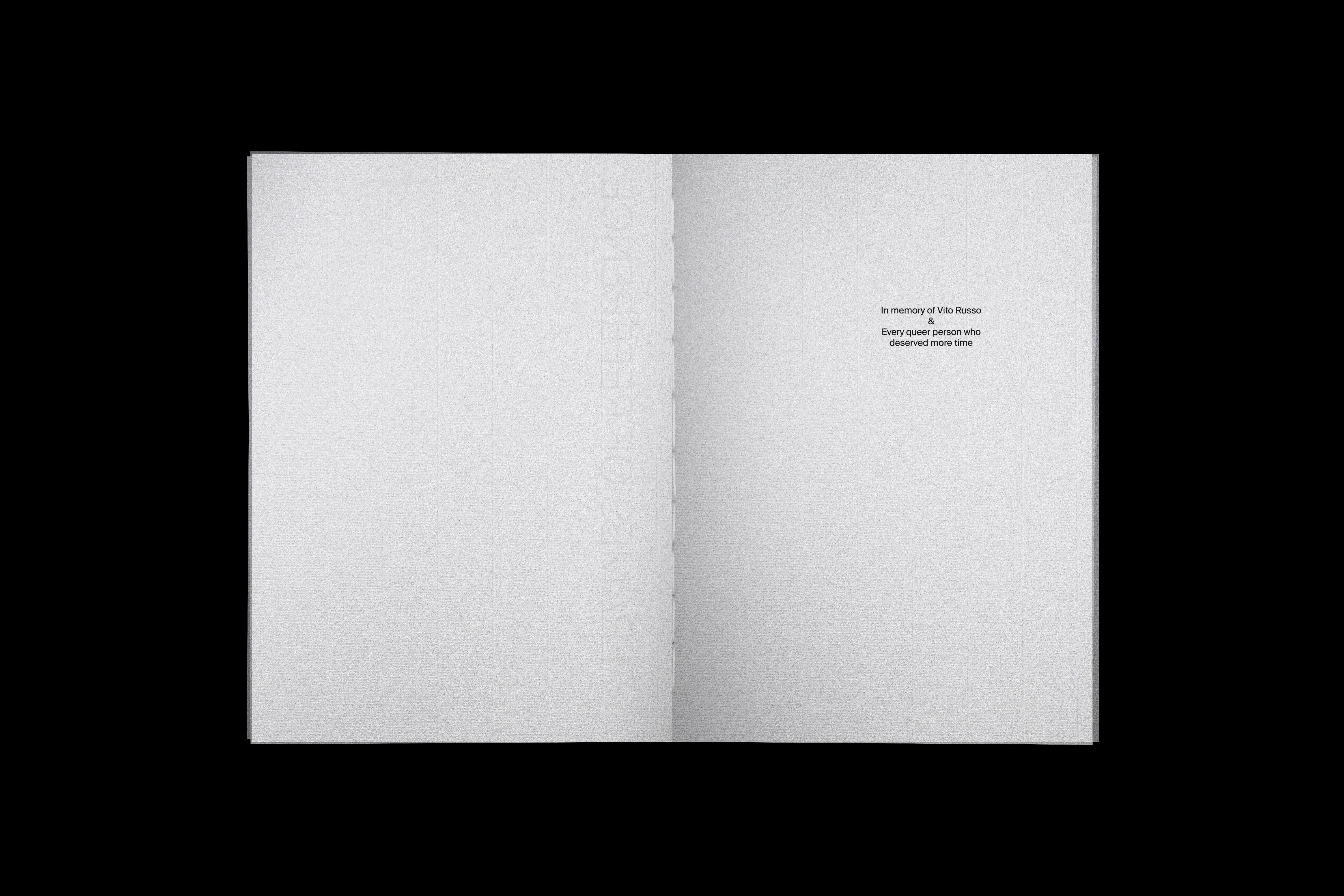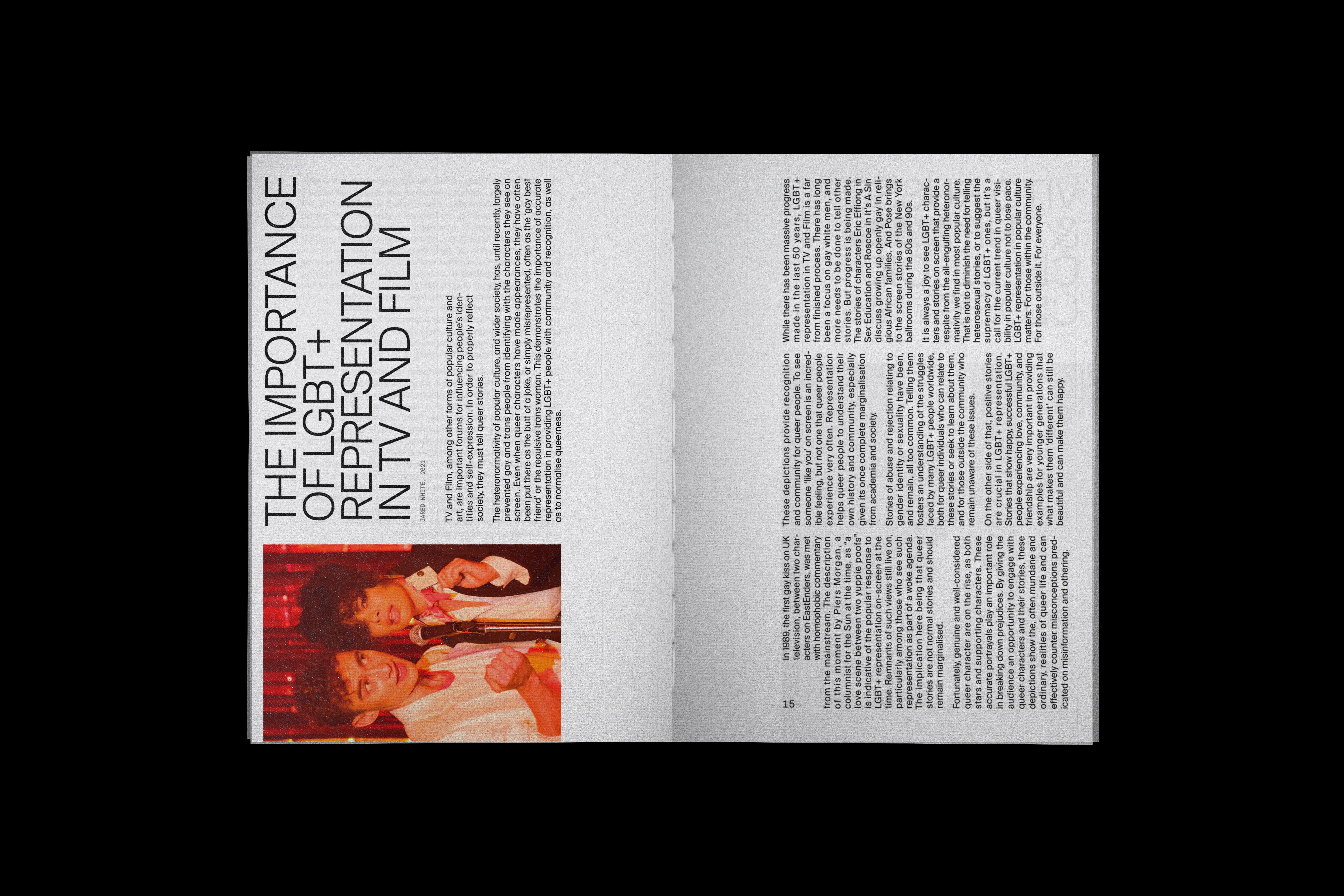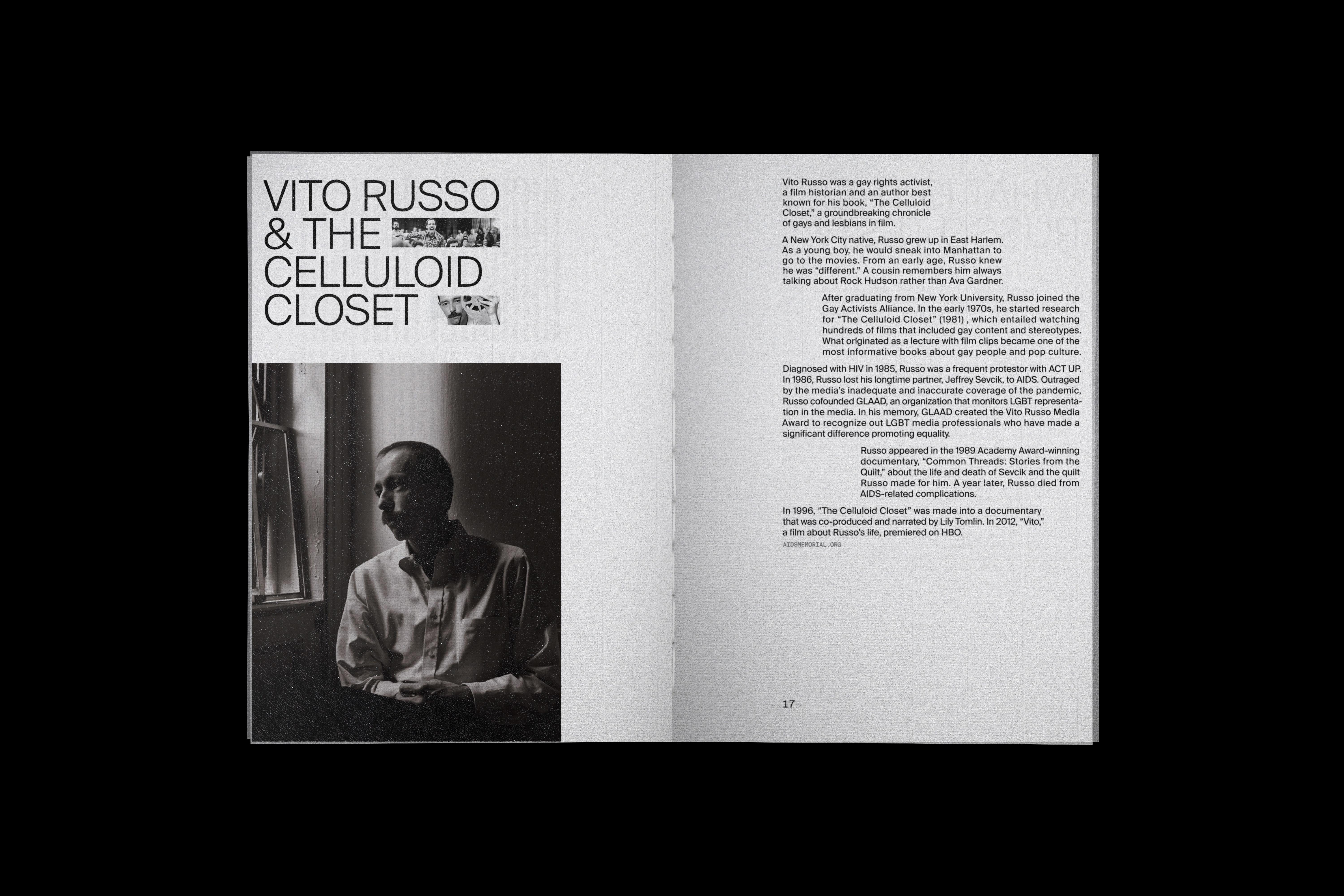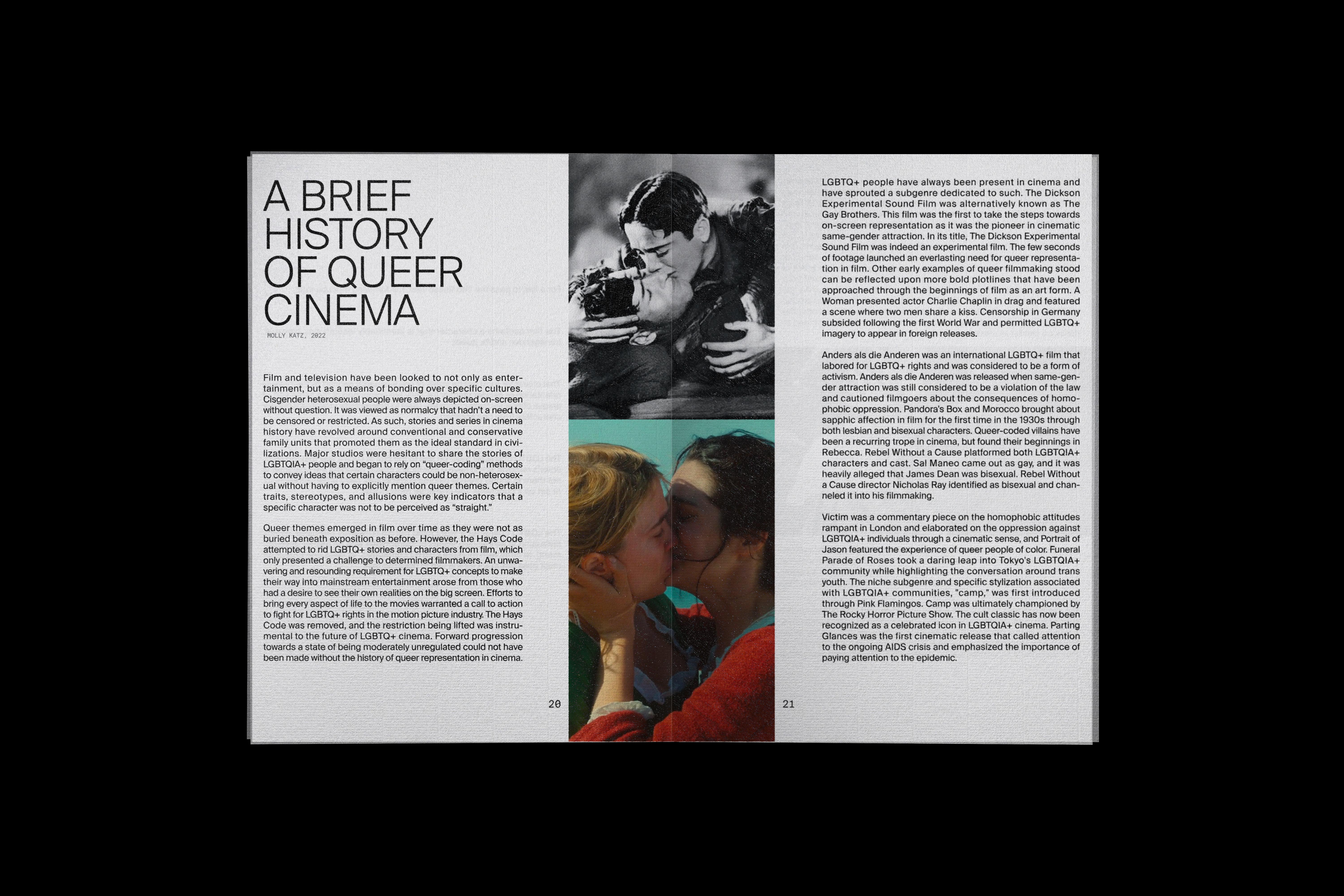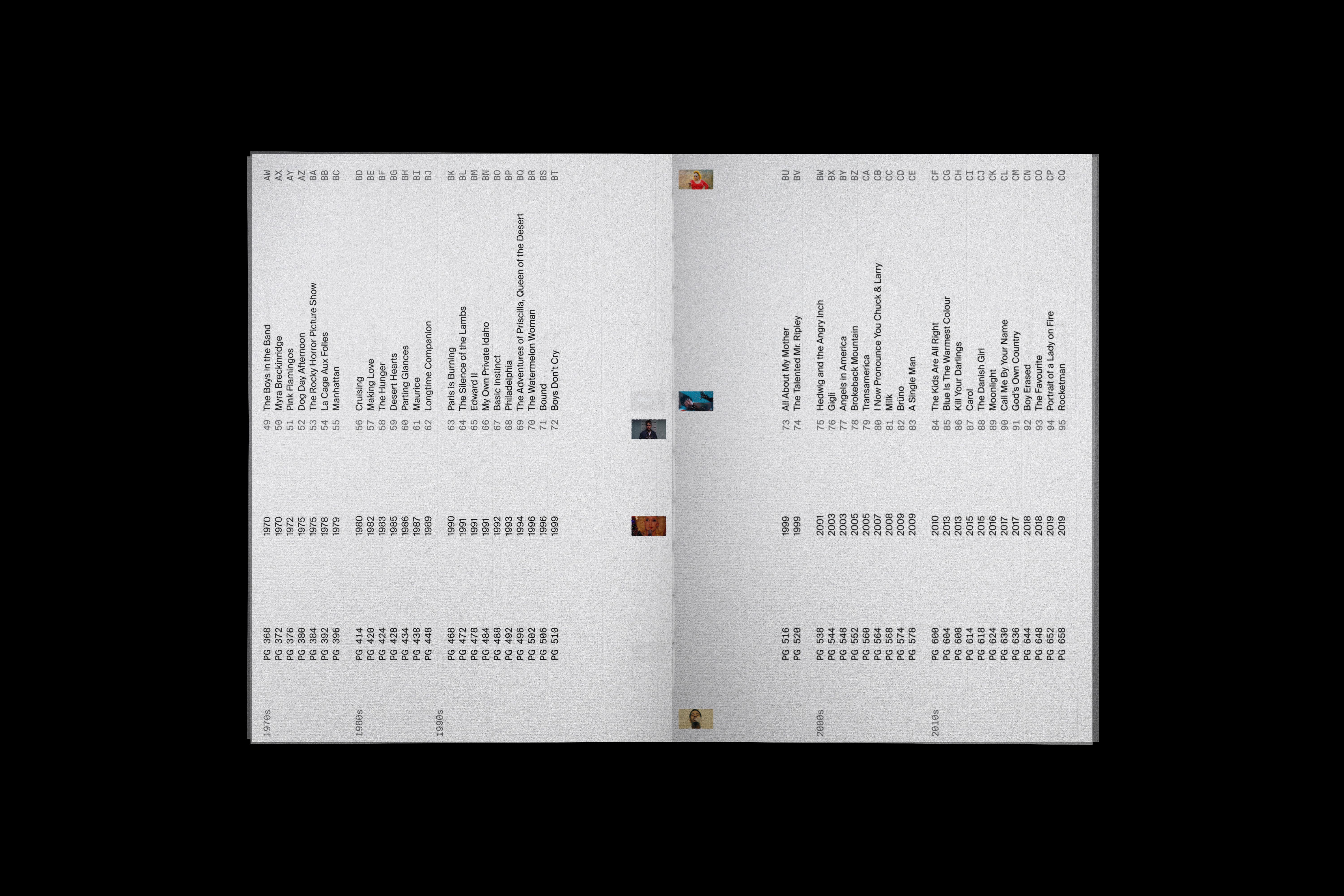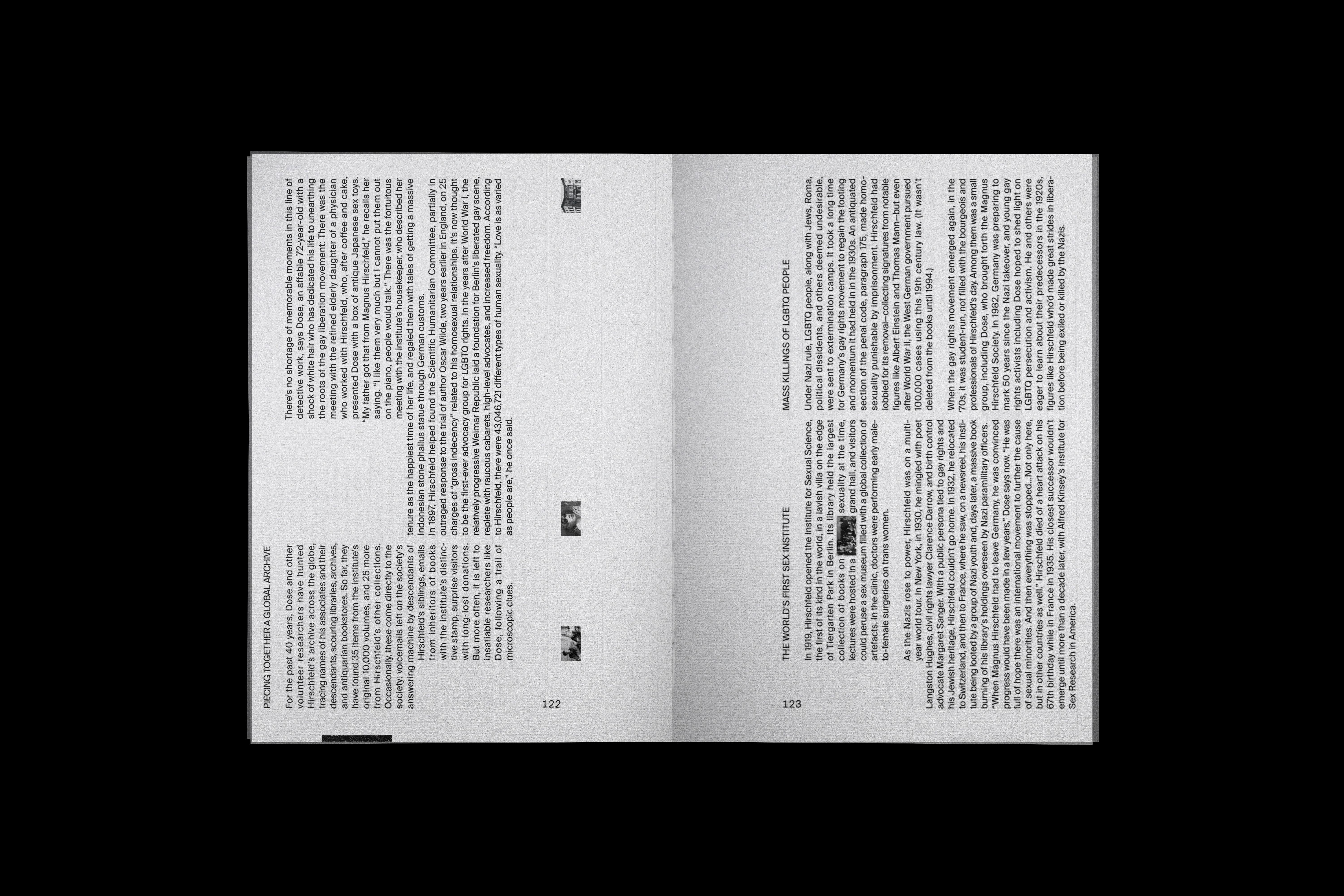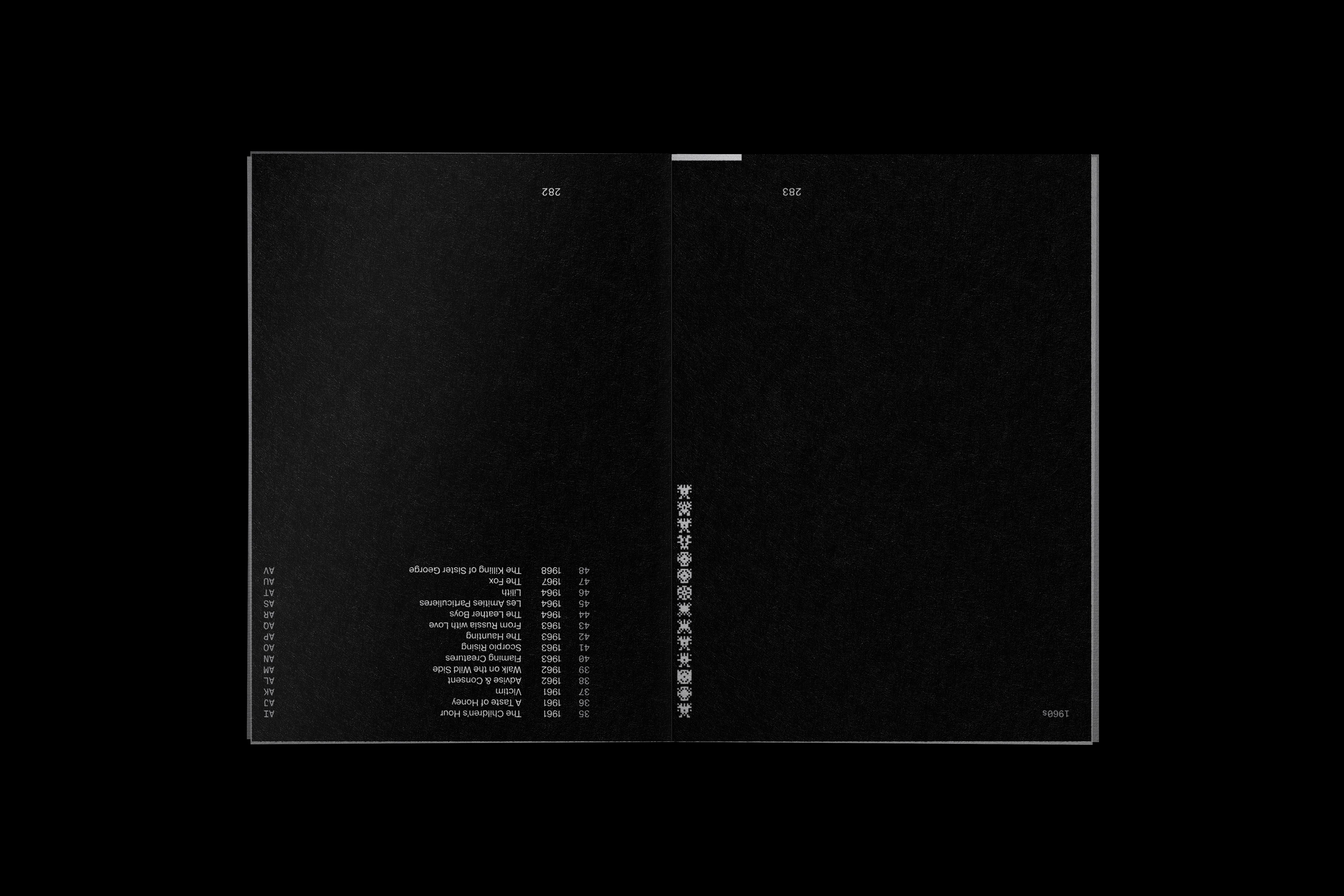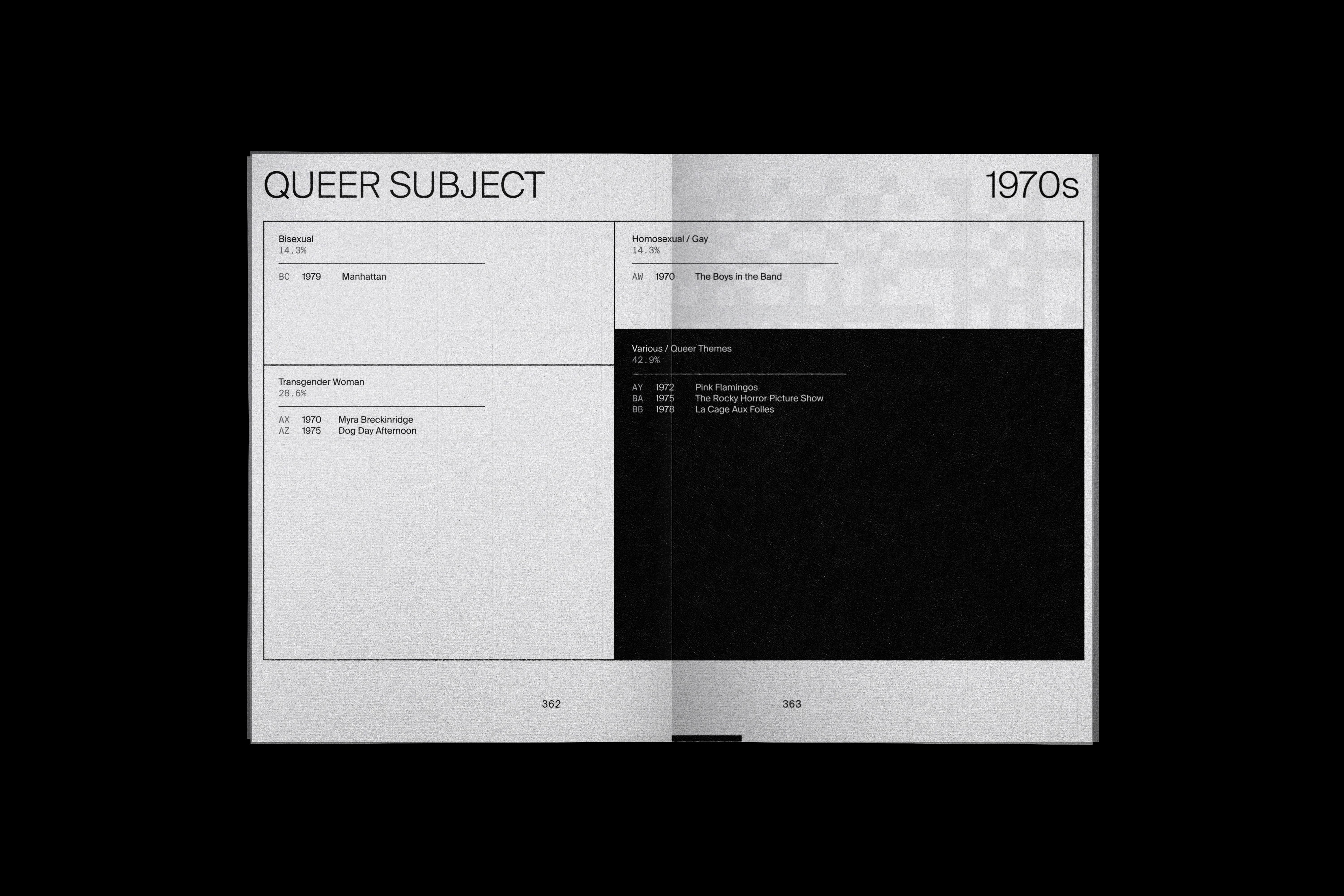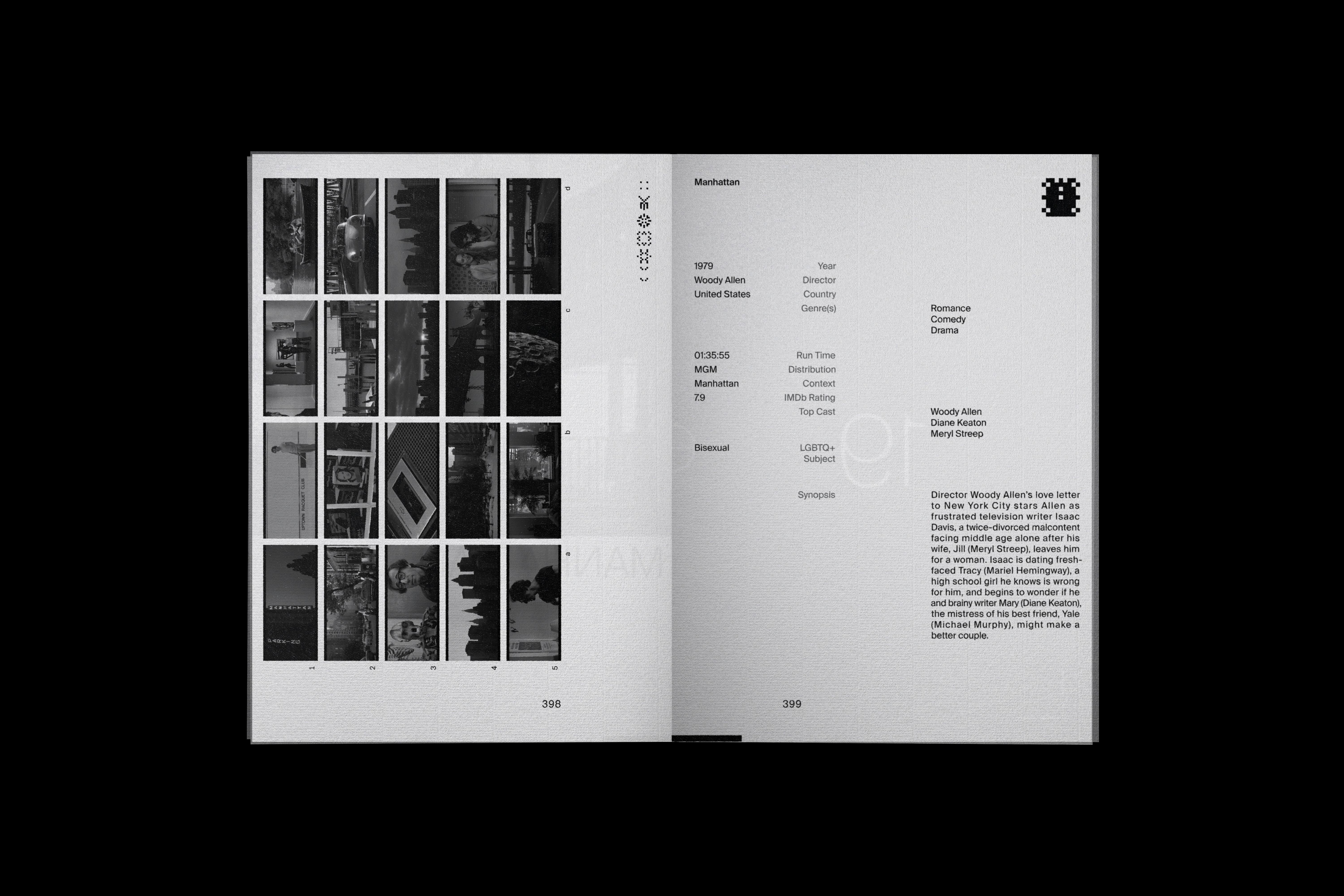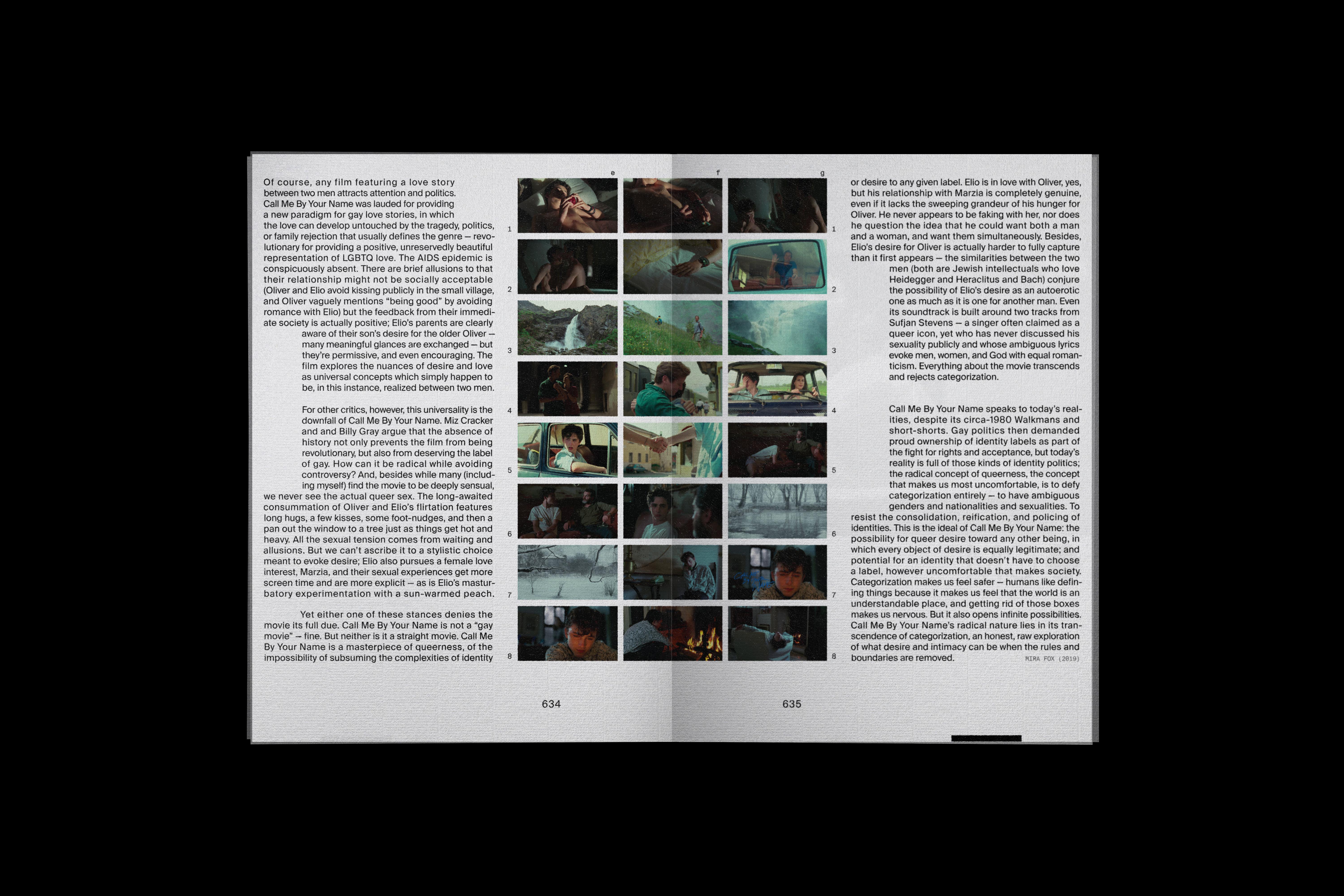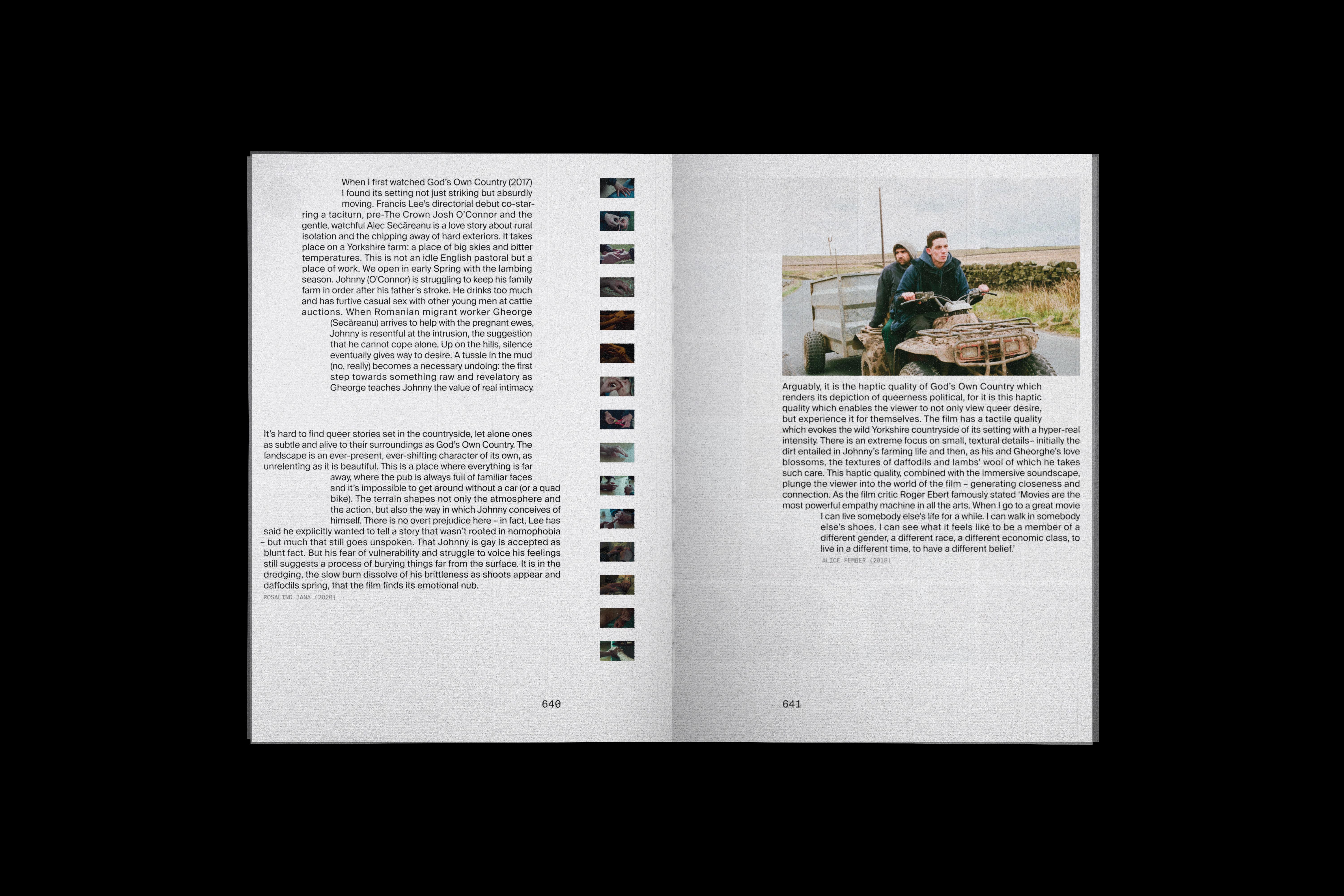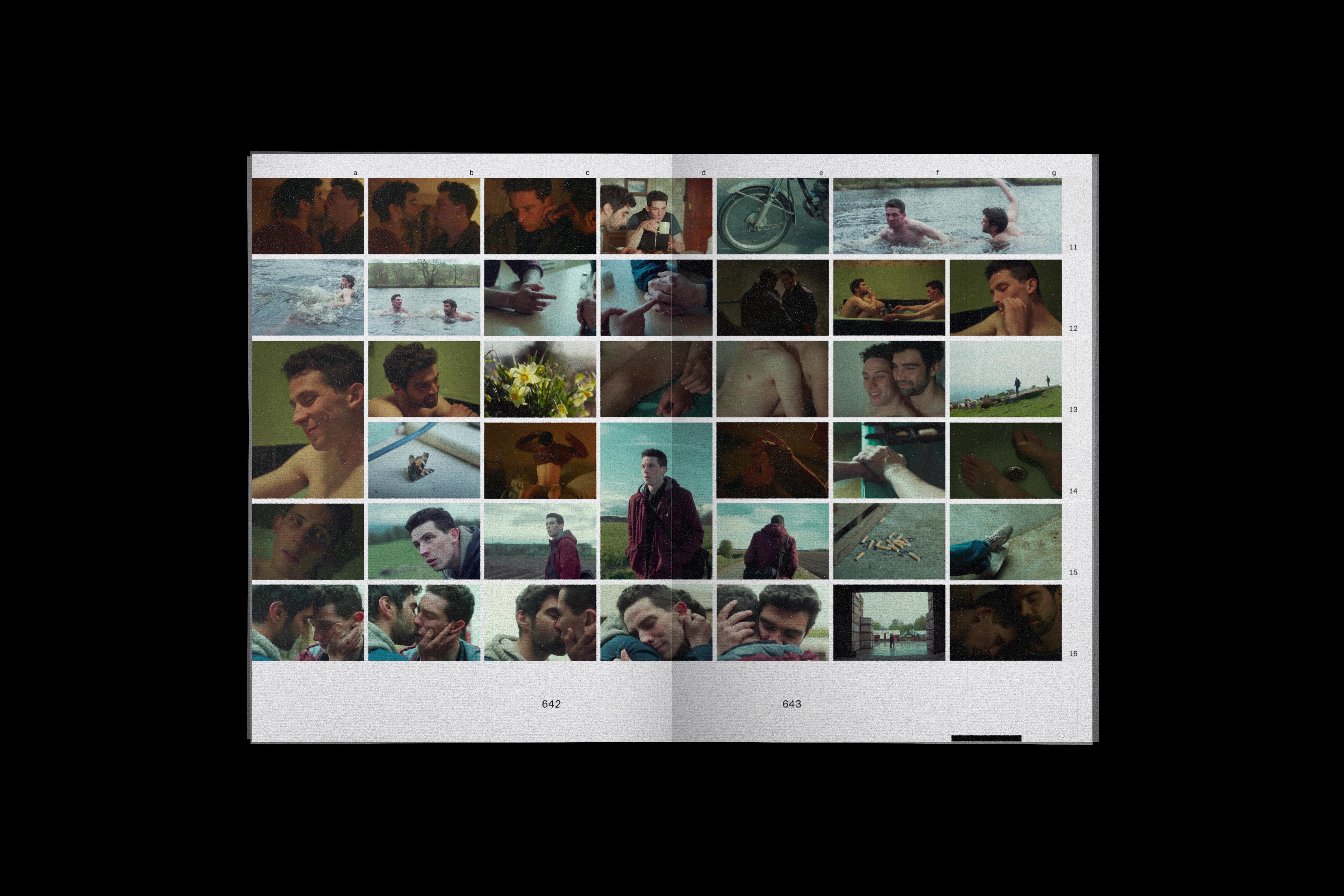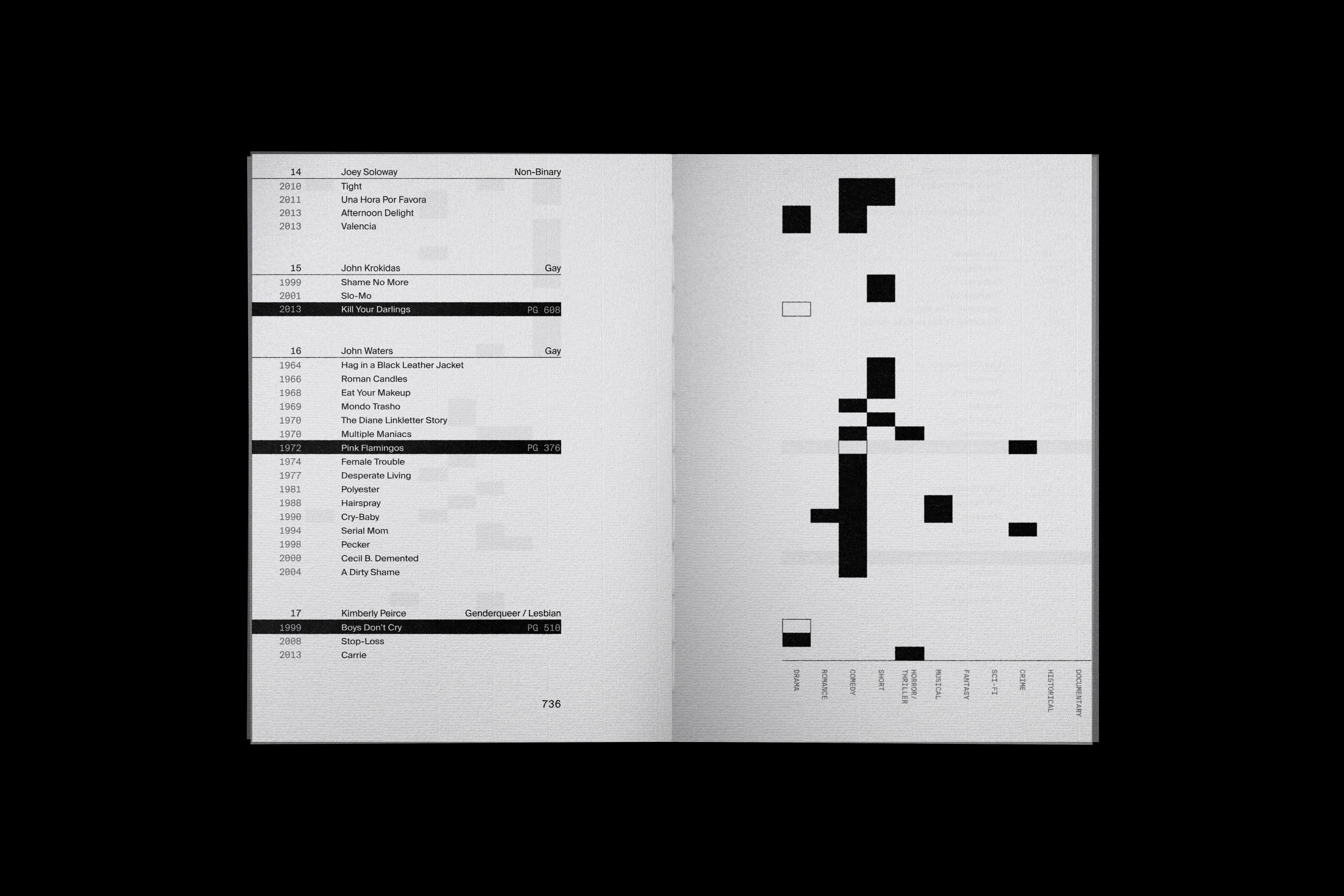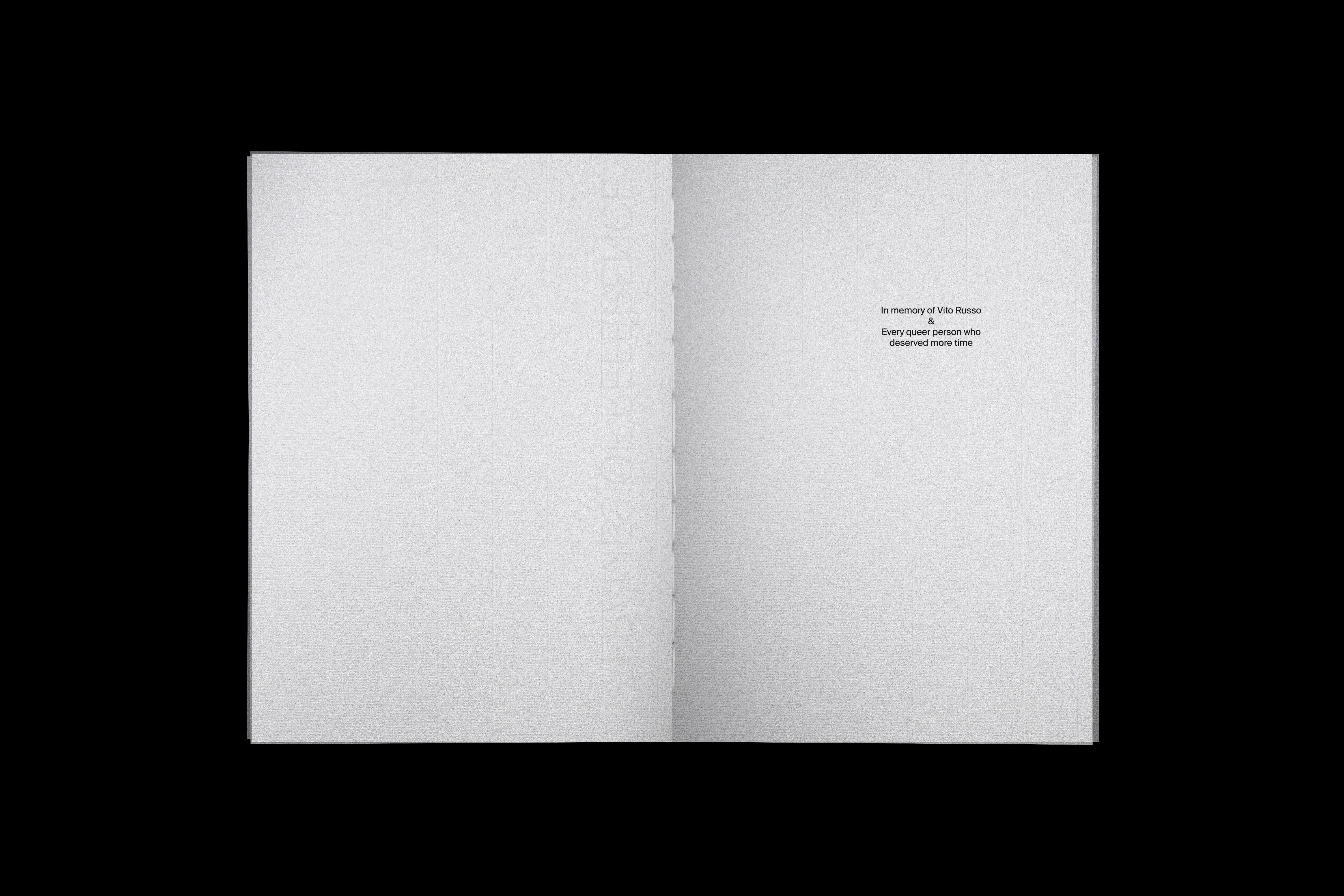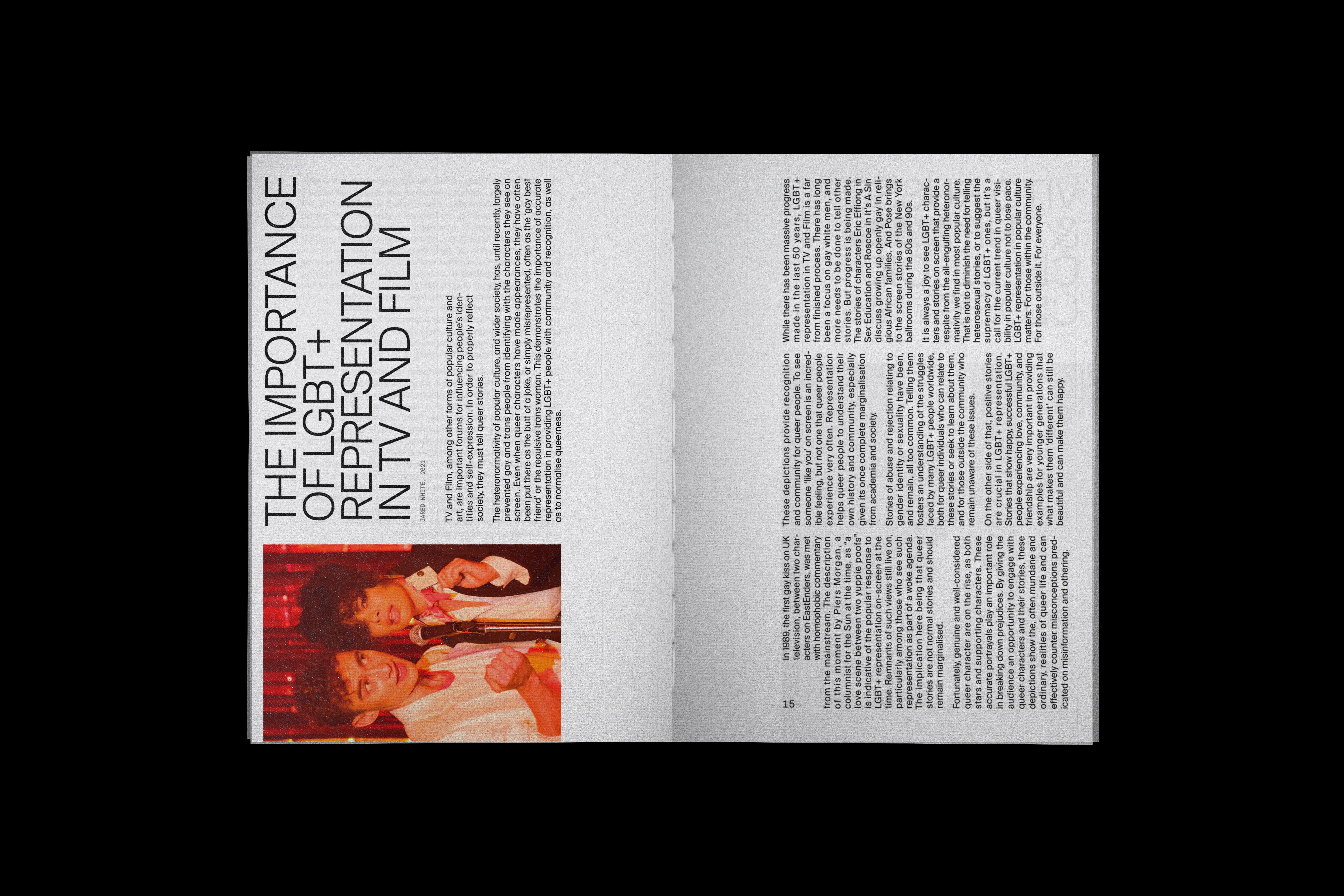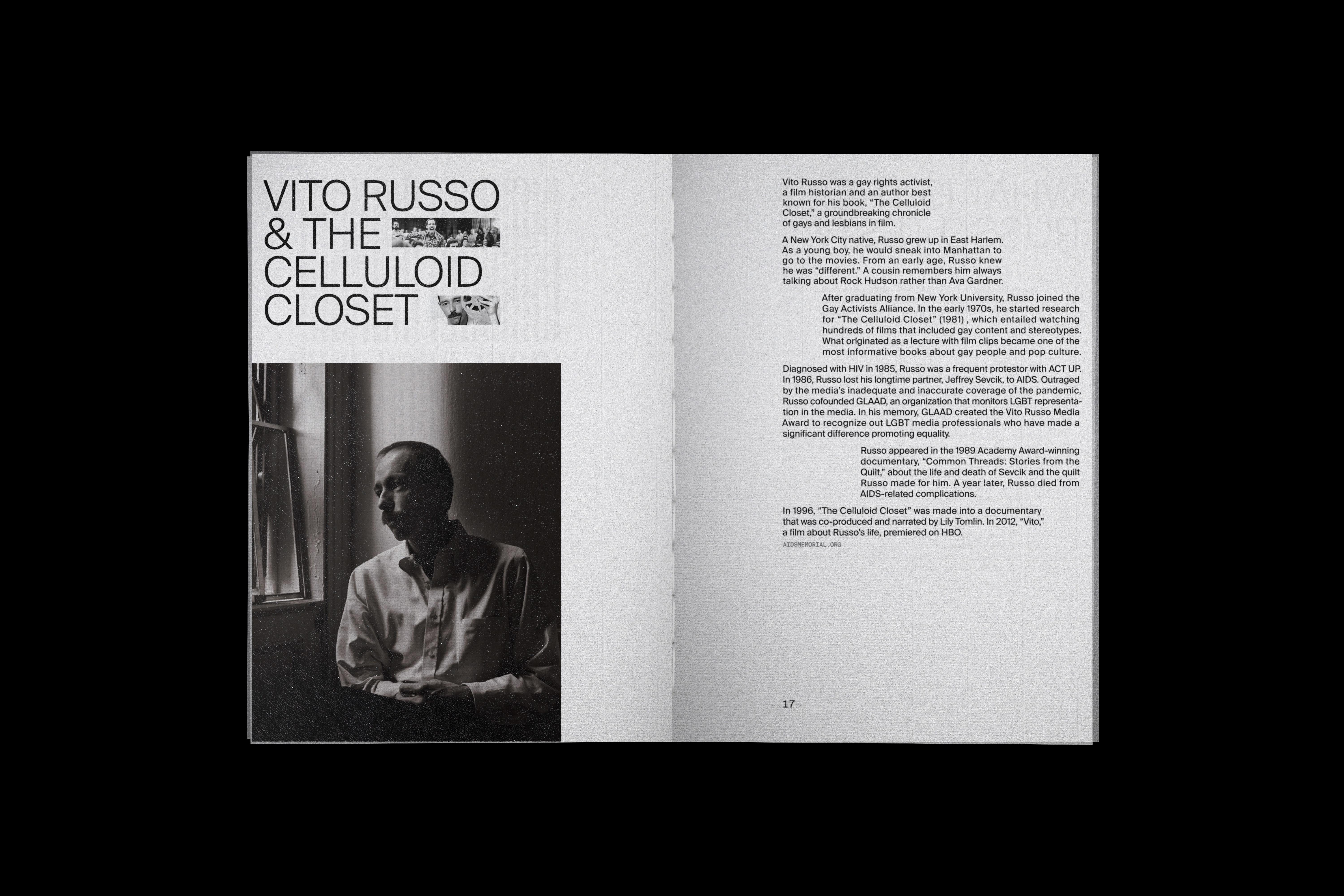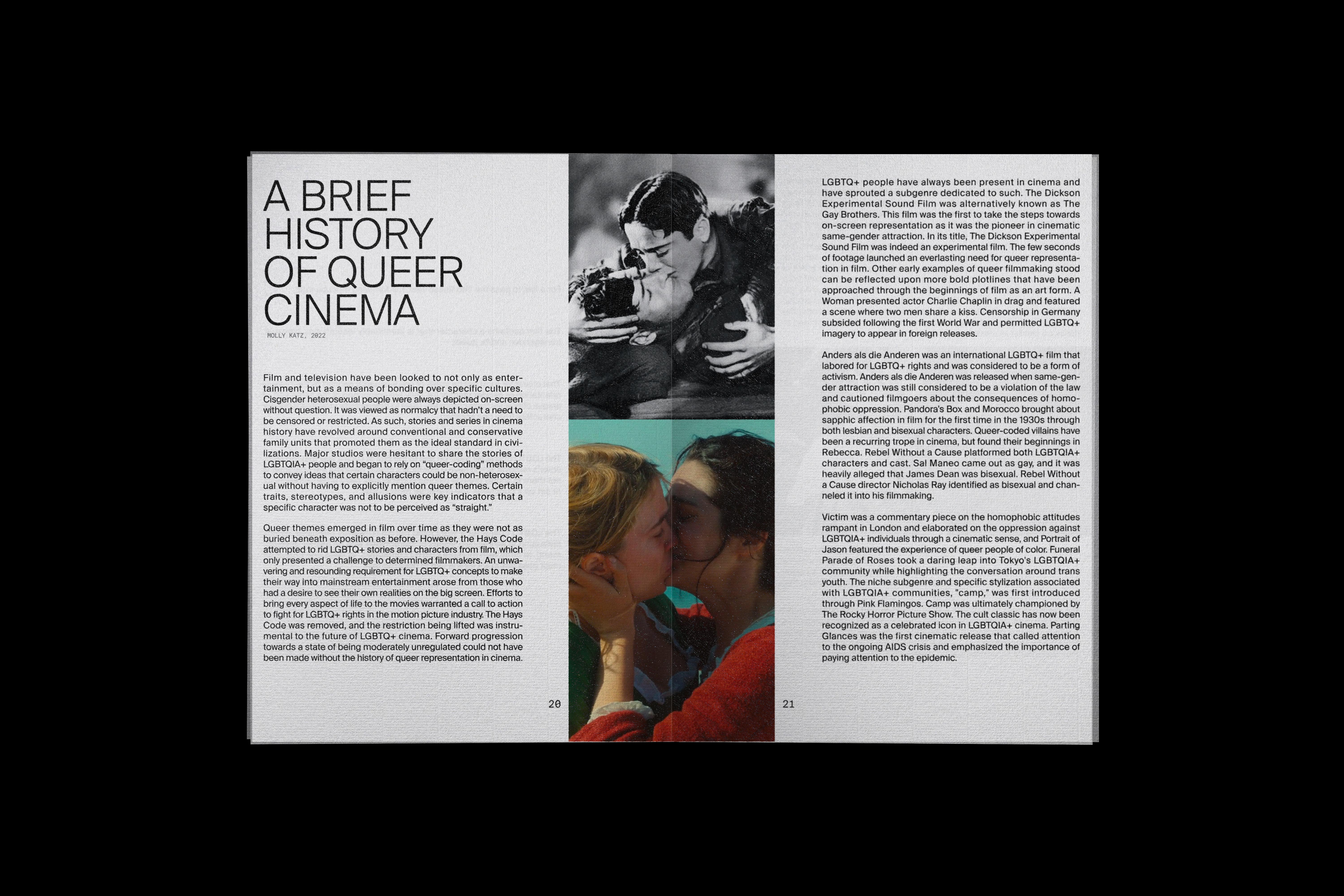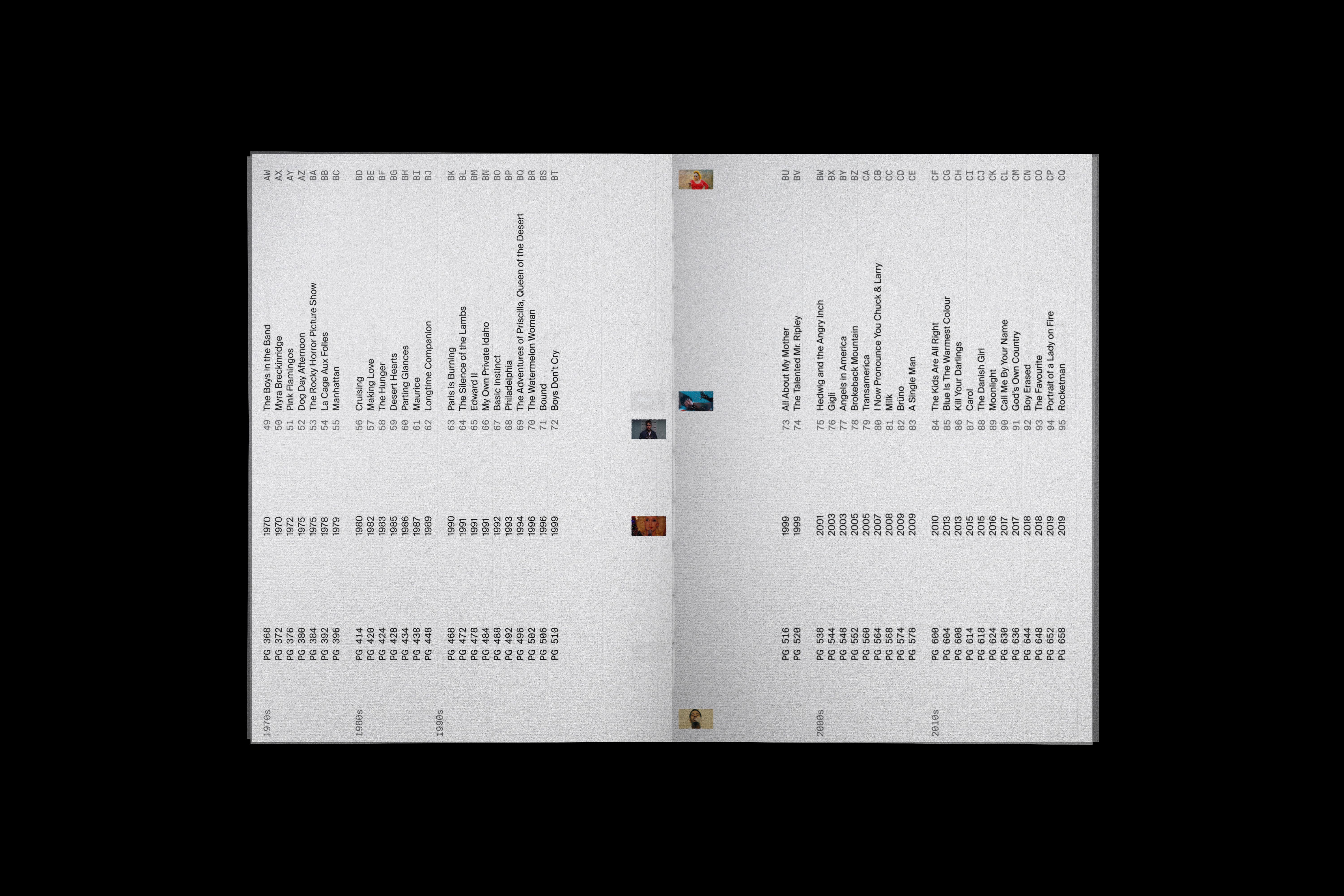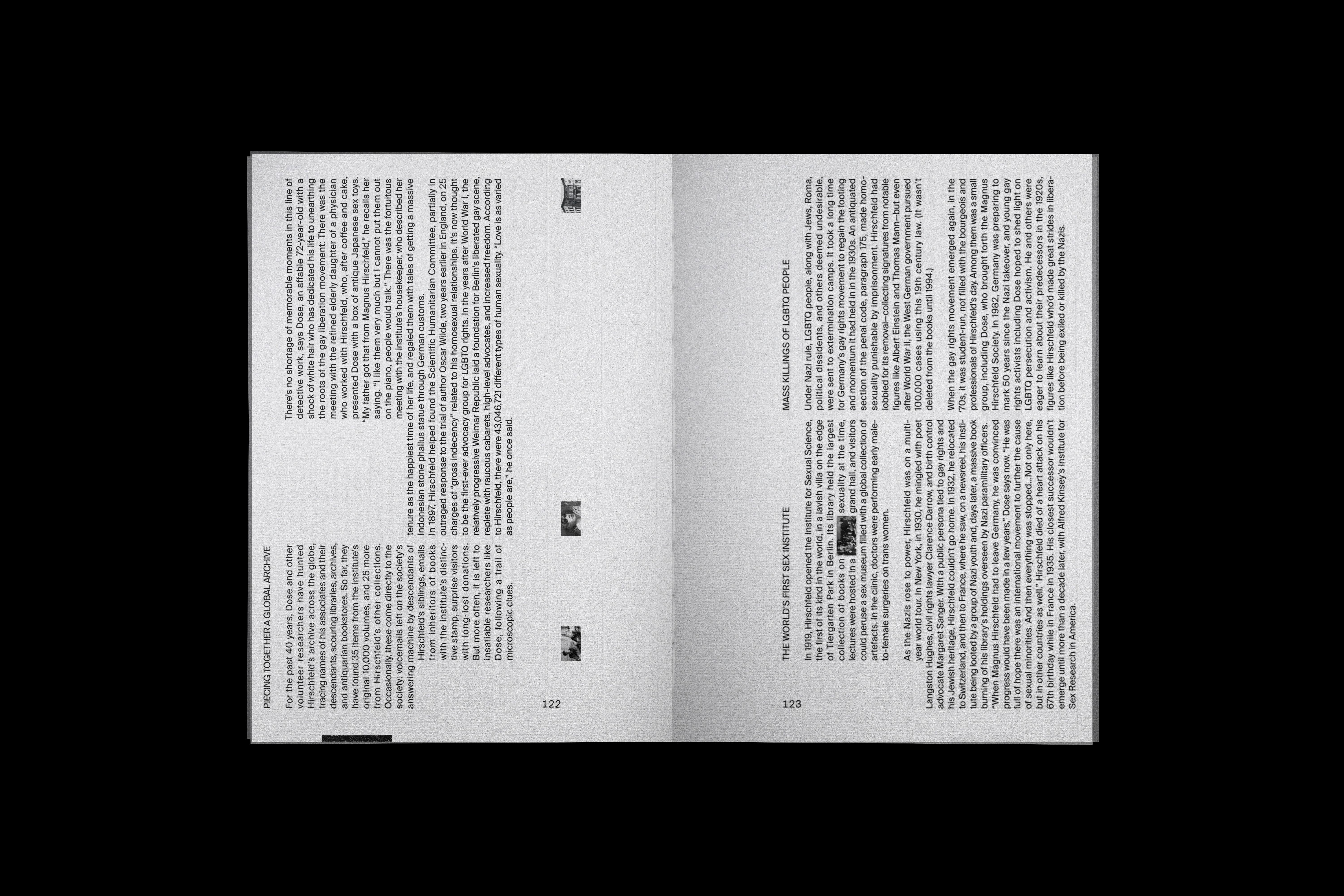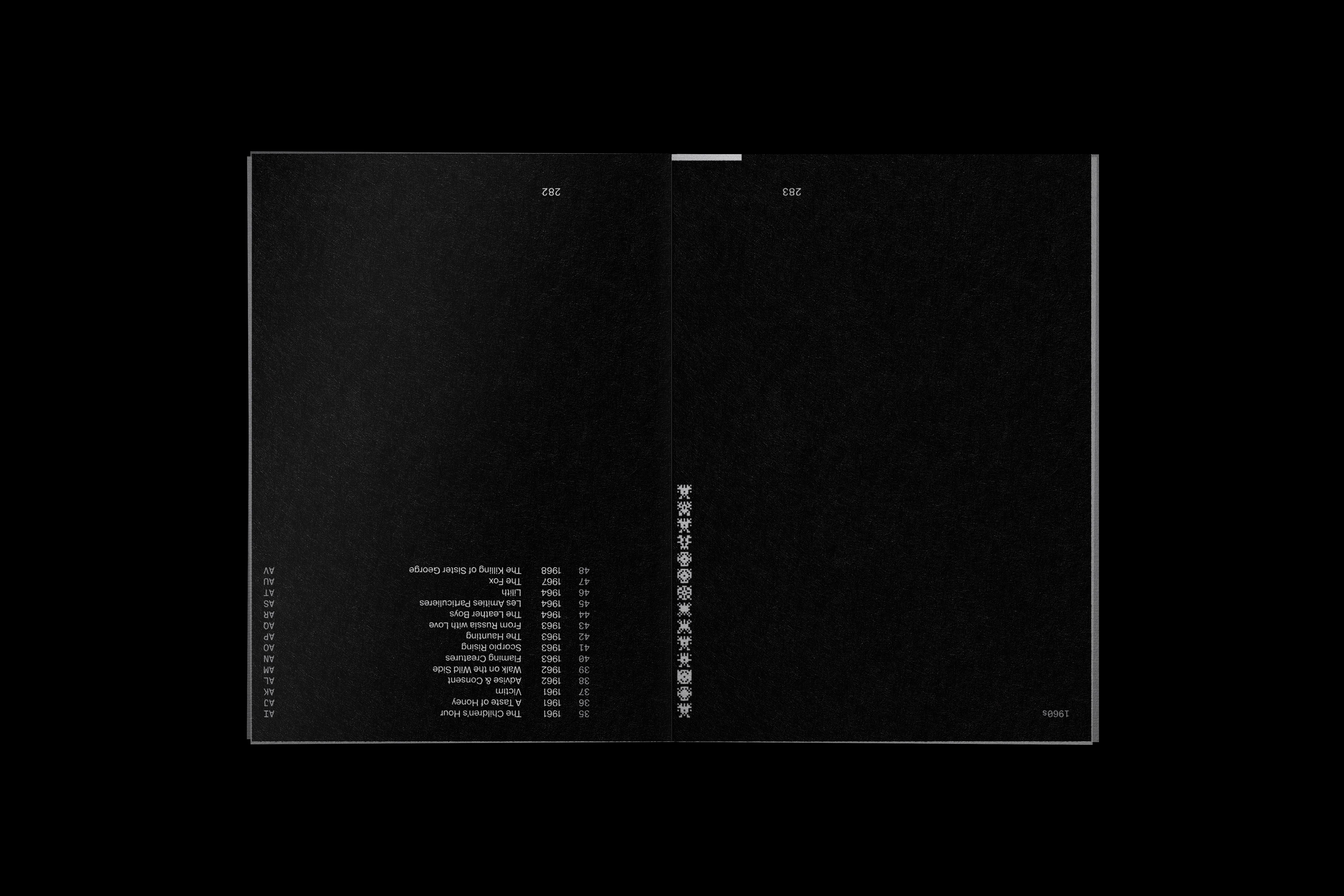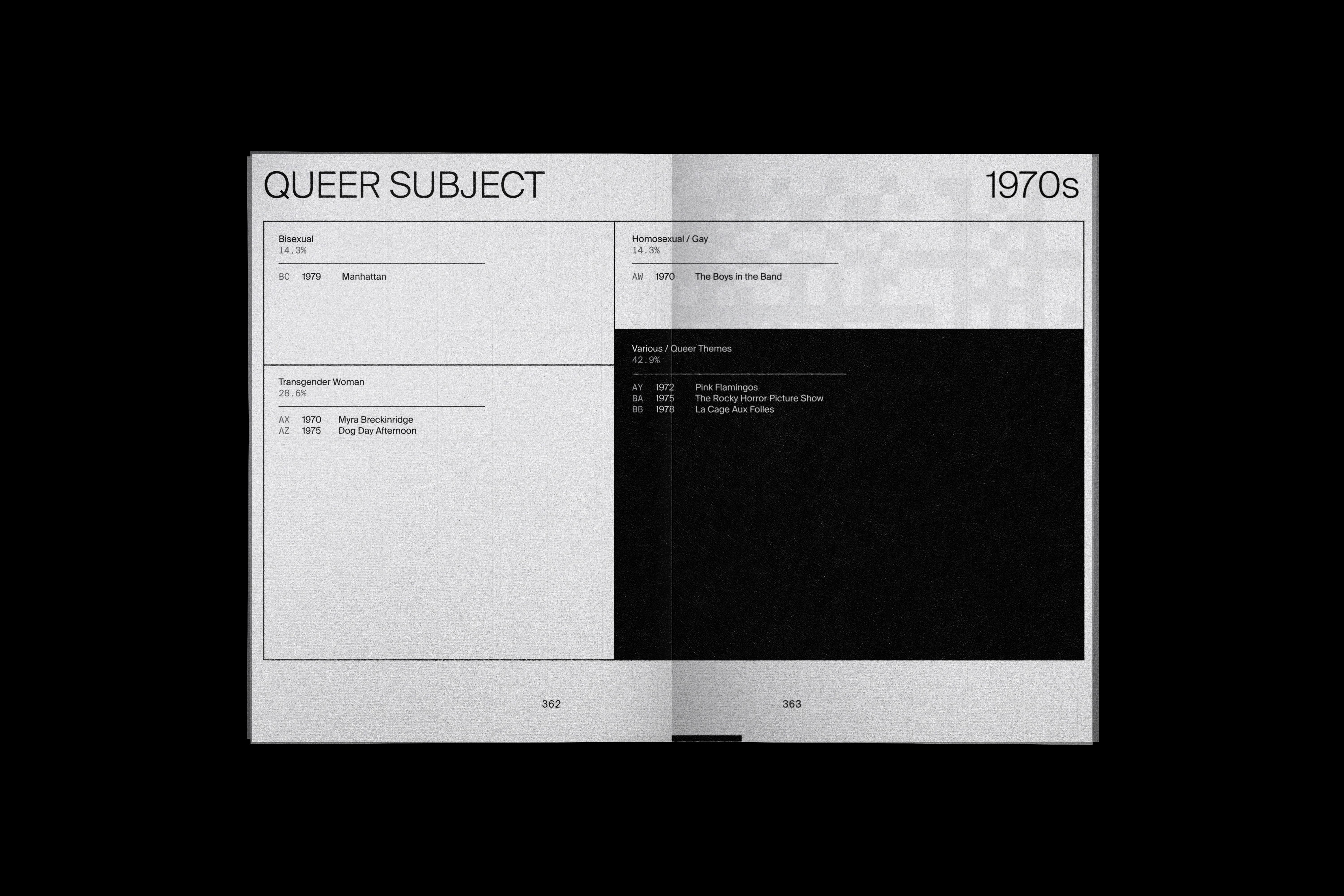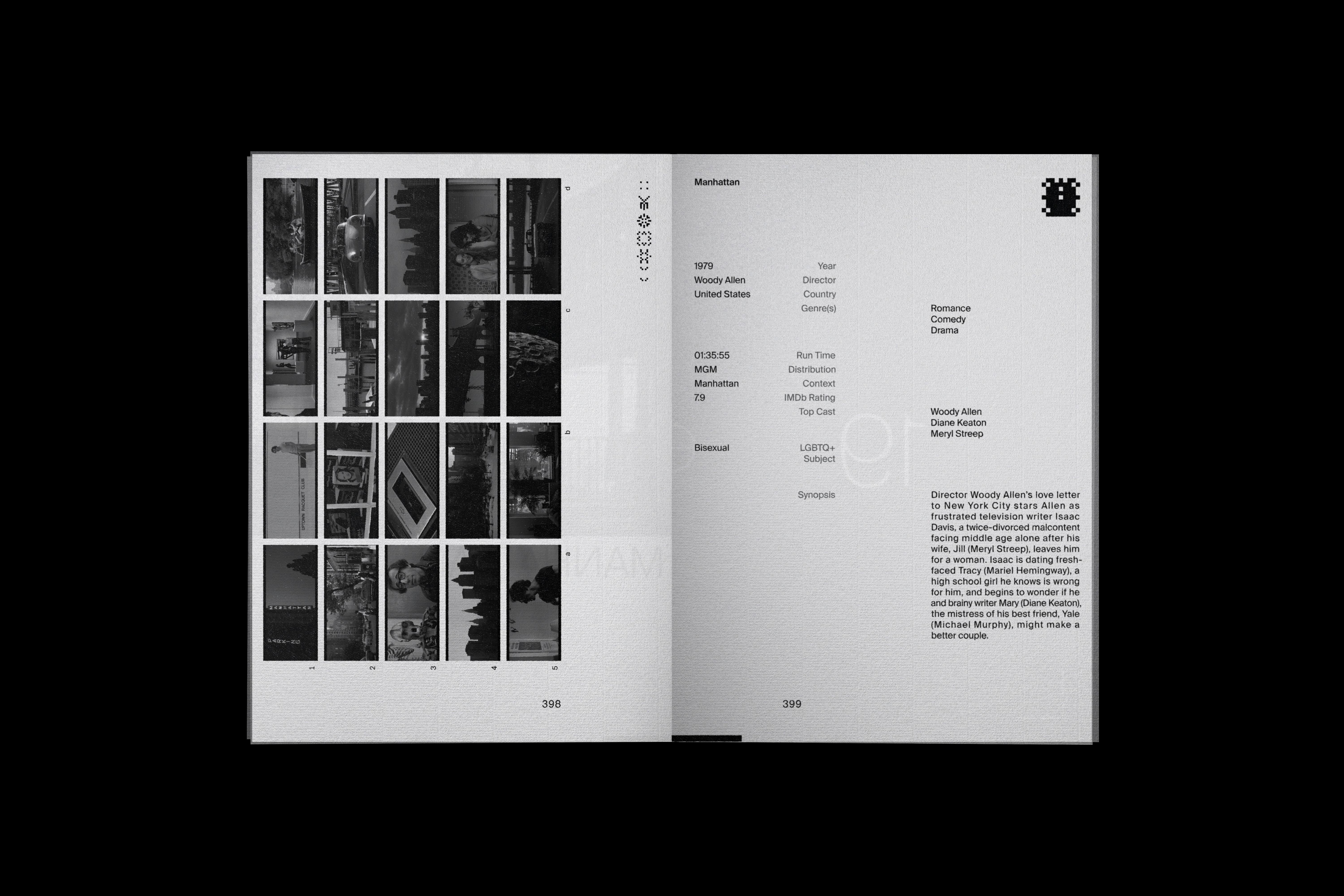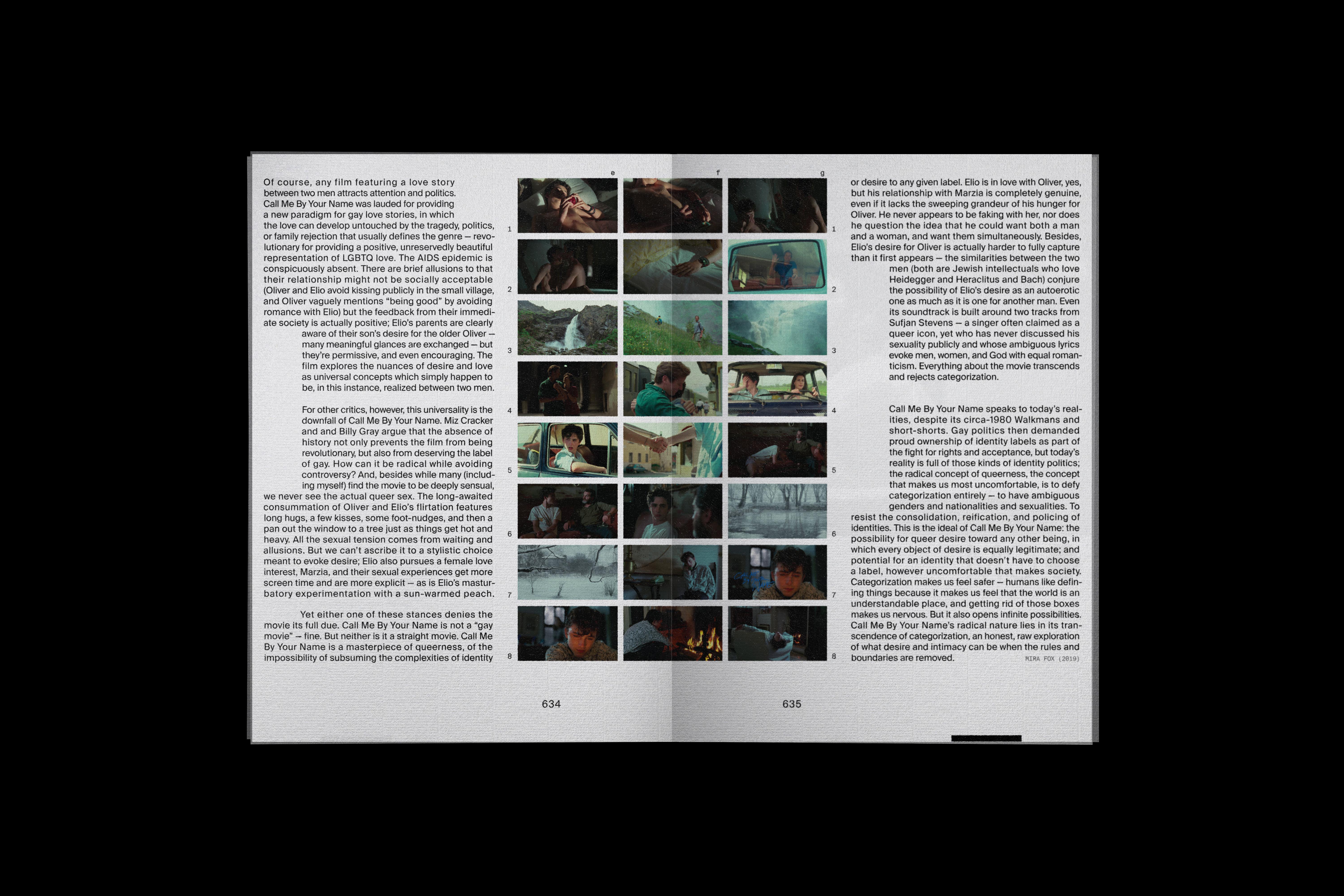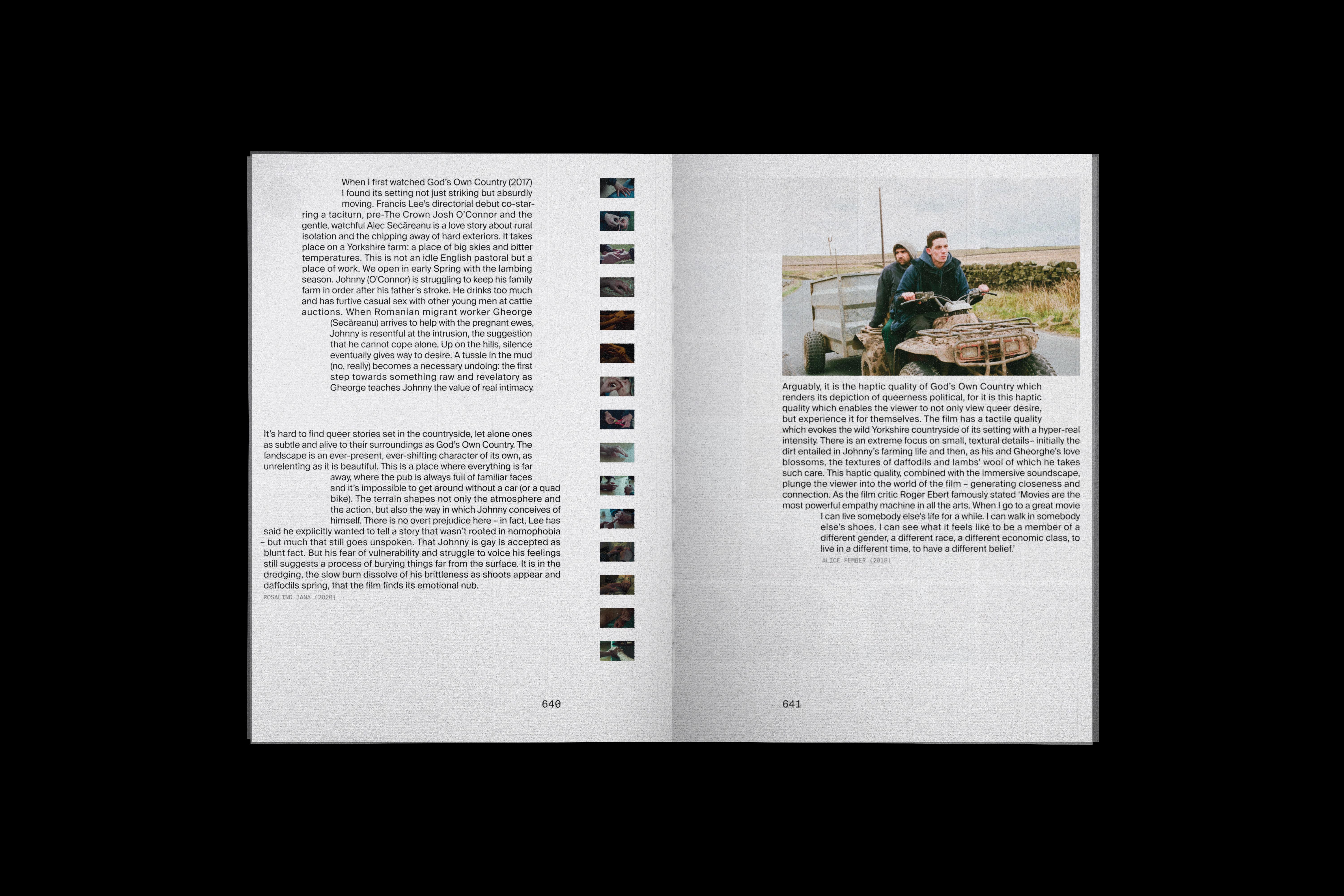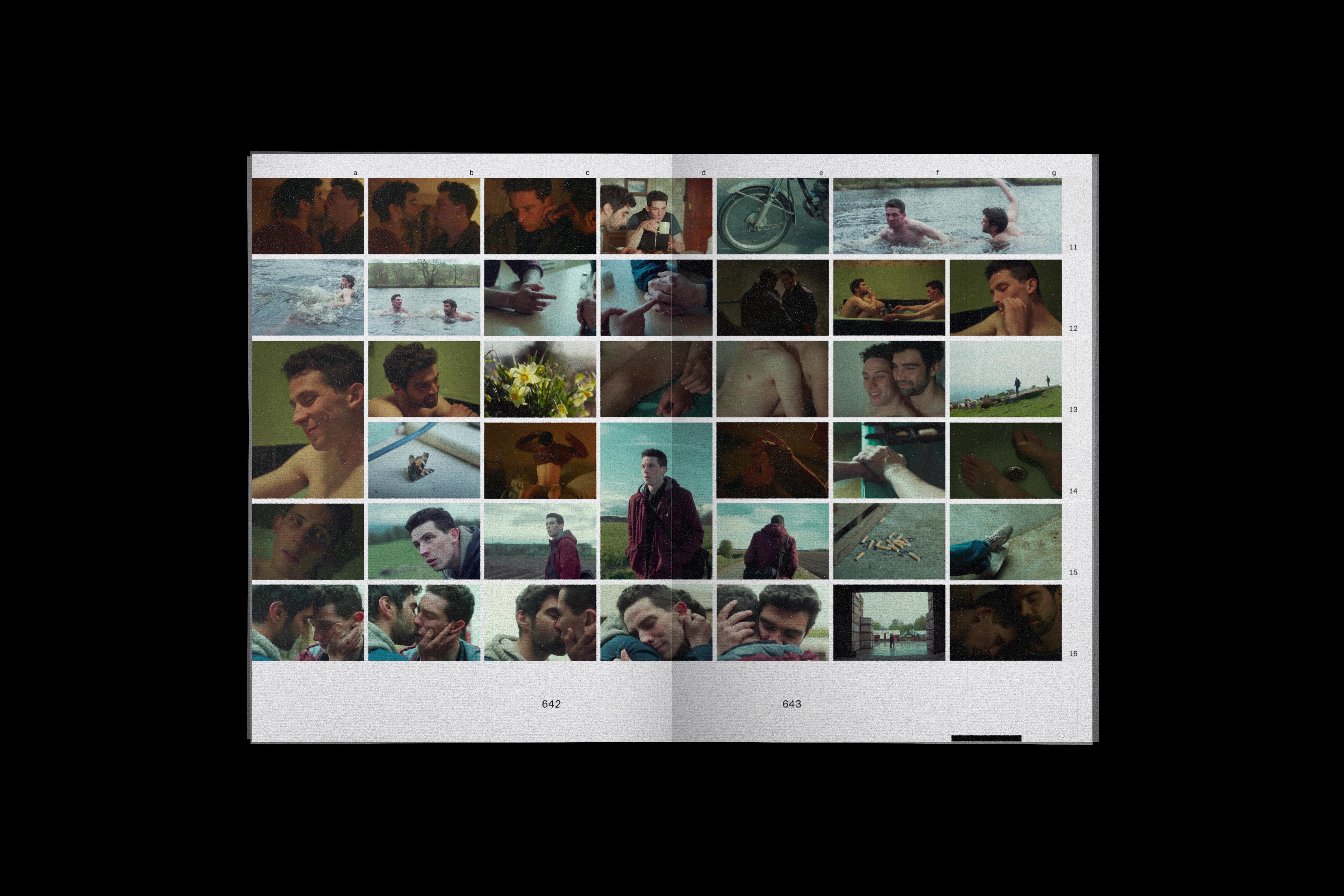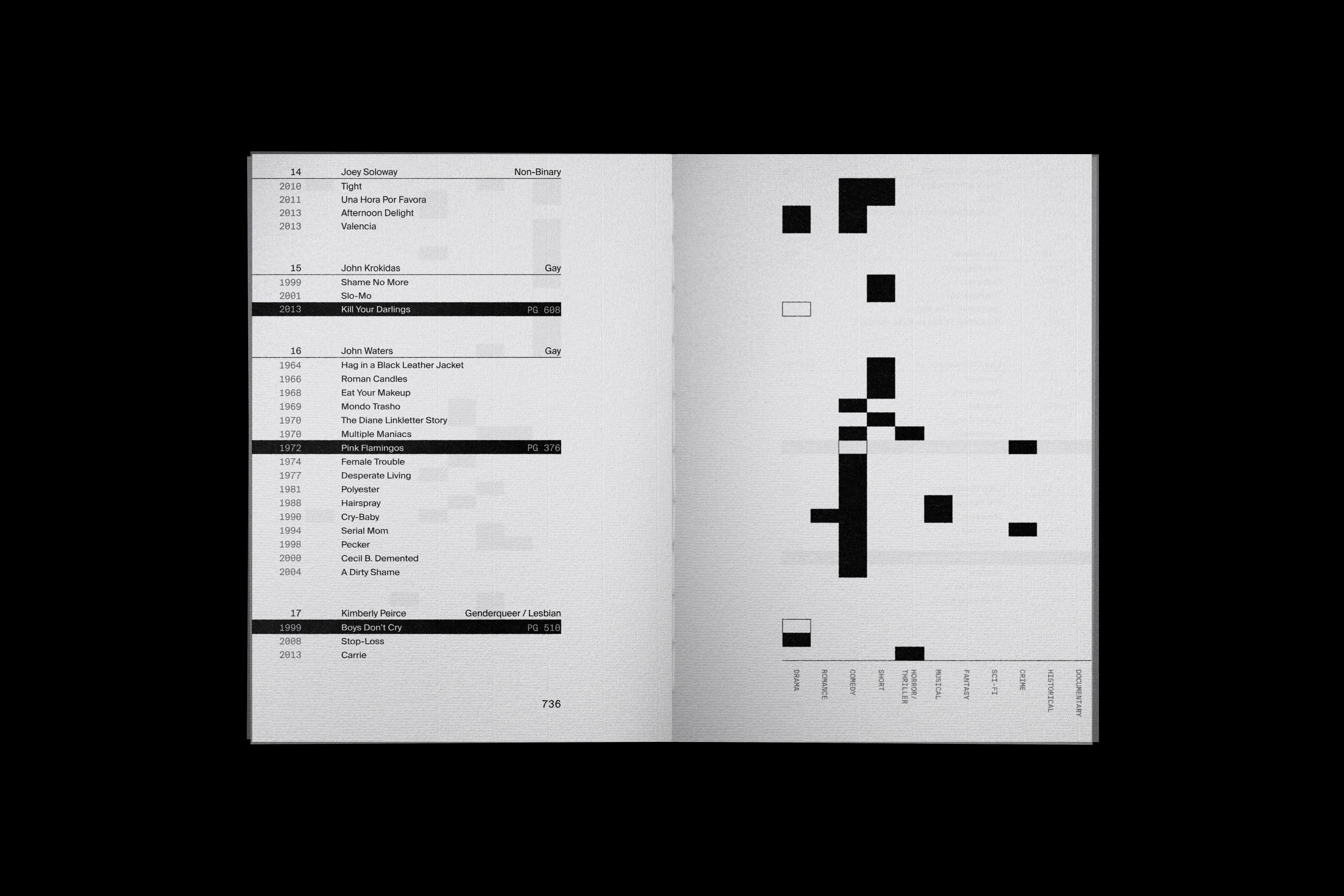 FRAMES OF REFERENCE:
AN ANALYSIS OF QUEER REPRESENTATION IN FILM
2022/23

UNDERGRAD THESIS:"How can data visualisation be effectively utilised within publications to educate and communicate the history of queer representation in film?"

SPECS:
760 PAGES, 380 SPREADS
A5 FORMAT
HAND-STITCHED COPTIC BINDING
SWISS BOUND COVER W/ EXPOSED SPINE
100GSM CONQUEROR LAID

PLEASE GET IN TOUCH FOR FULL 380 SPREAD PDF
A publication documenting various portrayals of queer identity and themes throughout cinema history. Featuring 100 titles from 1895 – 2022, Frames of Reference aims to provide a narrative surrounding the importance of representation within popular media, and how such portrayals impact public opinion, politics, and queer rights across the globe. Grounded by a thesis on utilising data visualisation within publication design to provide effective methods of education along with an enhanced user interaction/experience.

Frames of Reference is a love letter to queer cinema and a graphic designers' attempt to build on the great works of film historian and activist, Vito Russo (The Celluloid Closet). Russo's book is considered a seminal work in the study of LGBTQ representation in film, and this work attempts to build on his legacy by providing an in-depth analysis of films reaching beyond Russo's untimely death in 1990.